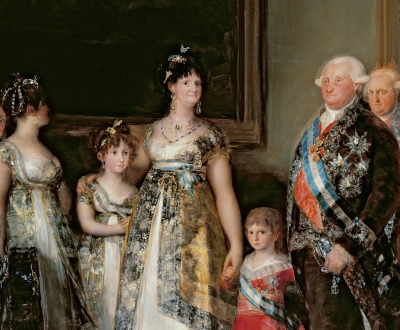 Charles IV and His Family, by Francisco José de Goya y Lucientes, 1800. Prado Museum, Madrid. 
Family
Volume V, Number 1 | winter 2012
Miscellany
Alfred D'Orsay Tennyson Dickens, Henry Fielding Dickens, Edward Bulwer-Lytton Dickens, Walter Landor Dickens, and Sydney Smith Haldimand Dickens were among the names of Charles Dickens' sons. Among the brothers of Walter Whitman were George Washington Whitman, Andrew Jackson Whitman, and Thomas Jefferson Whitman.
The family is the test of freedom; because the family is the only thing that the free man makes for himself and by himself.
—G. K. Chesterton, 1919