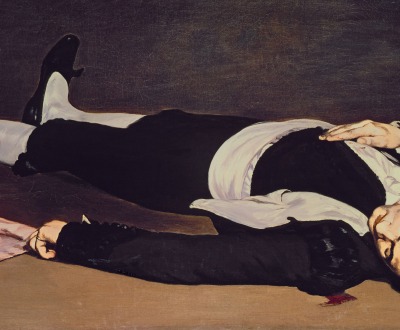 The Dead Toreador, by Édouard Manet, c. 1864. National Gallery of Art, Washington, DC.
Death
Volume VI, Number 4 | fall 2013
Miscellany
For brawling with a papal scribe in 1462, poet François Villon was imprisoned and sentenced to be "strangled and hanged." While awaiting his death, he wrote this quatrain: "Francis I am, which weighs me down, / born in Paris near Pontoise town, / and with a stretch of rope my pate / will learn for once my arse's weight." On January 5, 1463, the sentence was commuted to banishment from Paris. Nothing further is known of his life.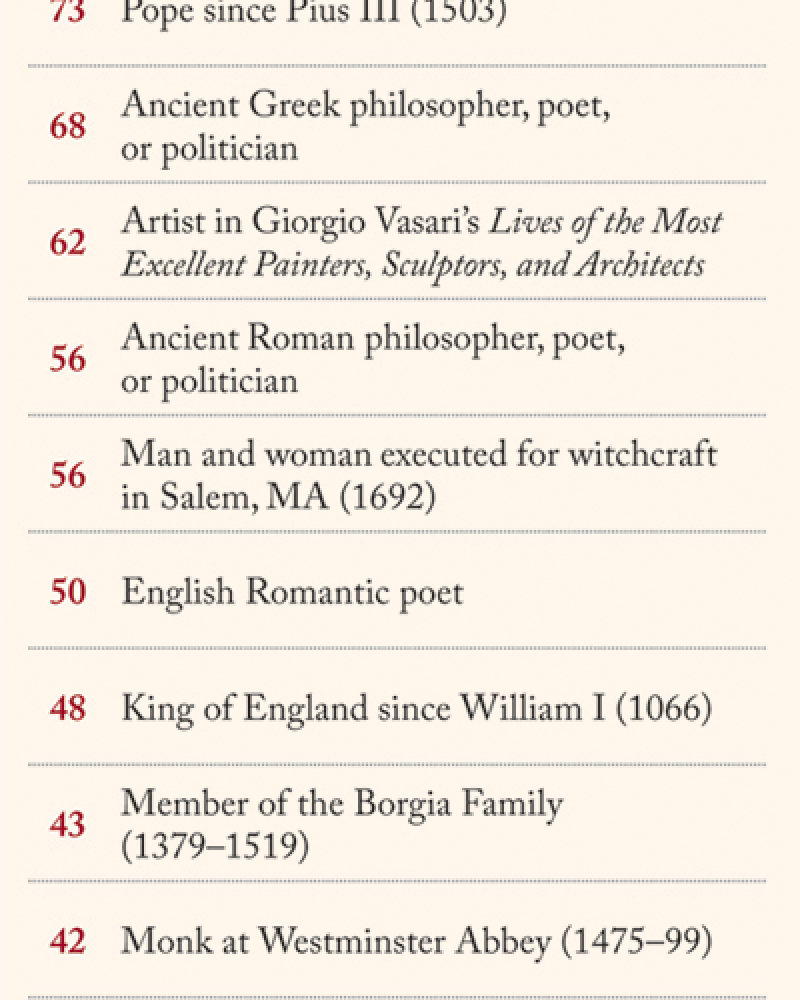 Will you live longer than a Founding Father or a wife of Henry VIII?
View
The life of the dead consists in the recollection cherished of them by the living.
—Marcus Tullius Cicero, 43
BC