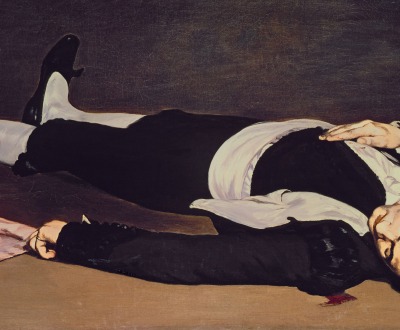 The Dead Toreador, by Édouard Manet, c. 1864. National Gallery of Art, Washington, DC.
Death
Volume VI, Number 4 | fall 2013
Miscellany
Titus Andronicus is William Shakespeare's bloodiest play; the body count reaches fourteen. Rounding out the top-three deadliest plays are Richard III (eleven) and King Lear (ten).
There never is absolute birth nor complete death, in the strict sense, consisting in the separation of the soul from the body. What we call births are developments and growths, while what we call deaths are envelopments and diminutions.
—Gottfried Wilhelm Leibniz, 1714