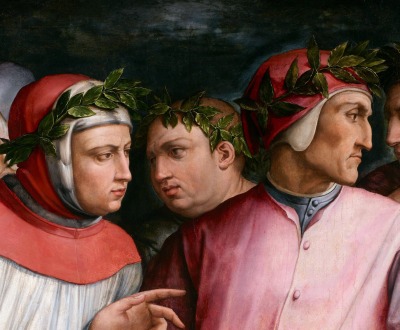 Six Tuscan Poets, by Giorgio Vasari, 1544. Minneapolis Institute of Arts, Minnesota.
Communication
Volume V, Number 2 | spring 2012
Miscellany
After serving as longtime copyeditor for The New Yorker, Wolcott Gibbs in the 1930s moved on to write drama criticism for the magazine and sent editor Harold Ross a document entitled "Theory and Practice of Editing New Yorker Articles." Among his notes were: "1. Writers always use too damn many adverbs"; "20. The more 'as a matter of facts,' 'howevers,' 'for instances,' etc., etc., you can cut out, the nearer you are to the Kingdom of Heaven"; and lastly, "31. Try to preserve an author's style if he is an author and has a style."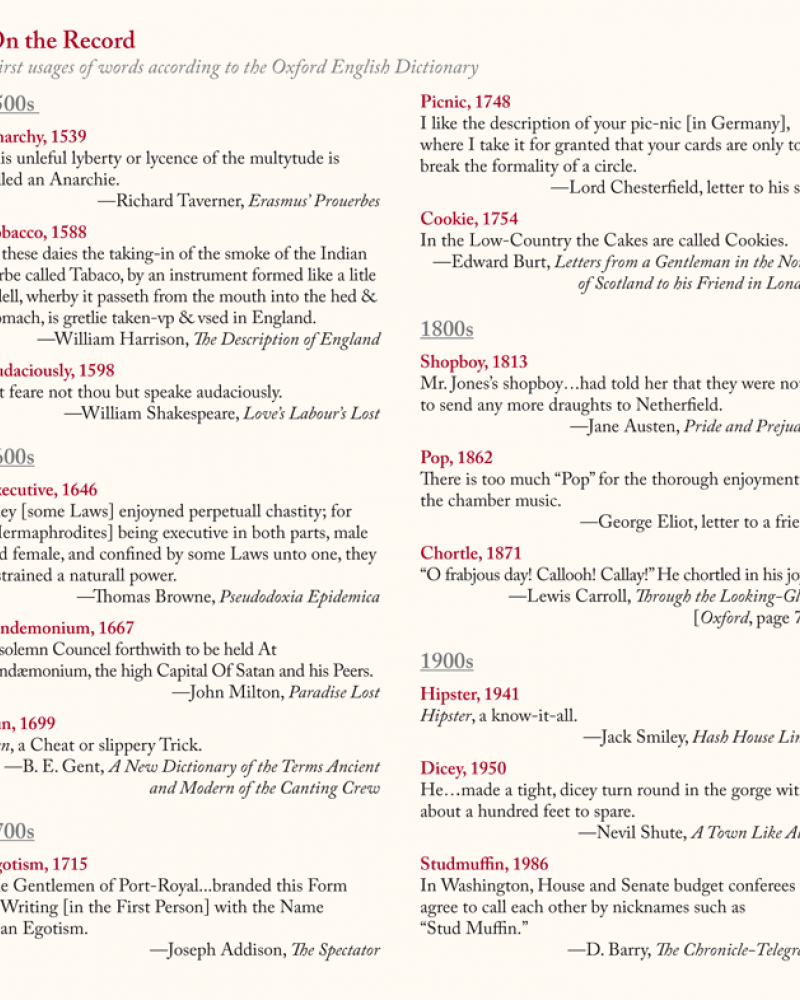 First usages of words according to the Oxford English Dictionary.
View
Whereof one cannot speak, thereof one must be silent.
—Ludwig Wittgenstein, 1921
Lapham'sDaily
Stay Updated Subscribe to the LQ Newsletter

Roundtable
A fight over all things visible and invisible, featuring practical magic, empire, and terrible men. More

DÉjÀ Vu
2018:
Woman announces she is divorcing her pirate ghost husband.
1926:
Man sues wife for adultery with a ghost.
More

The World in Time
Lewis H. Lapham talks with Alan Rusbridger, author of Breaking News: The Remaking of Journalism and Why It Matters Now. More