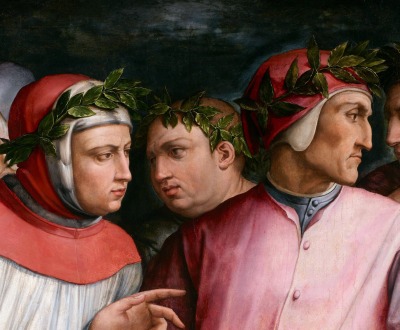 Six Tuscan Poets, by Giorgio Vasari, 1544. Minneapolis Institute of Arts, Minnesota.
Communication
Volume V, Number 2 | spring 2012
Miscellany
In order to economize while sending a telegram, people sometimes relied on code books that reduced phrases to single words. From the third version of Anglo-American Telegraphic Code, published in 1891: Babylonite (Please provide bail immediately), Titmouse (I [we] accept with pleasure your invitation for the theater tomorrow evening), Mahogany (Malaria prevails extensively), Enringed (the news causes great excitement).
No one gossips about other people's secret virtues.
—Bertrand Russell, 1961
Lapham'sDaily
Stay Updated Subscribe to the LQ Newsletter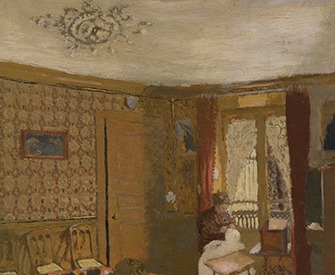 Roundtable
Pierre Bonnard and Édouard Vuillard, artistic interior decorators. More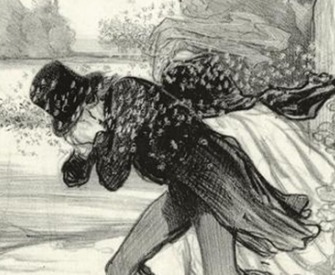 DÉjÀ Vu
2018:
The NYPD beekeeper vacuums up a swarm of bees on a hot dog stand in Times Square.
1906:
Bees take over a Los Angeles street as spectators watch.
More

The World in Time
Lewis H. Lapham talks with Jim Holt, author of When Einstein Walked with Gödel: Excursions to the Edge of Thought. More