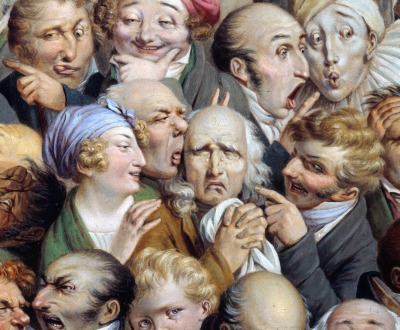 Thirty-Five Expressive Heads, by Louis-Léopold Boilly, c. 1825. Musee des Beaux-Arts, Tourcoing, France.
Comedy
Volume VII, Number 1 | winter 2014
Miscellany
As editor of the New York Tribune, Horace Greeley once received a letter requesting an autograph of the late Edgar Allan Poe that Greeley might possess from his correspondence. Greeley replied, "I happen to have in my possession but one autograph of the late distinguished American poet Edgar A. Poe. It consists of an IOU, with my name on the back of it. It cost me just $51.50, and you can have it for half-price."
It is easy to distinguish between the joking that reflects good breeding and that which is coarse—the one, if aired at an apposite moment of mental relaxation, is becoming in the most serious of men, whereas the other is unworthy of any free person, if the content is indecent or the expression obscene.
—Cicero,
c.
44
BC
Lapham'sDaily
Stay Updated Subscribe to the LQ Newsletter

Roundtable
A debate in Berkeley about the power of a name. More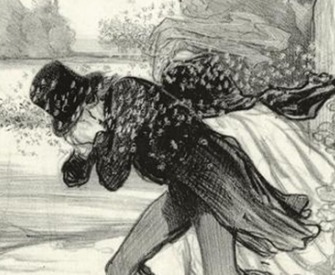 DÉjÀ Vu
2018:
The NYPD beekeeper vacuums up a swarm of bees on a hot dog stand in Times Square.
1906:
Bees take over a Los Angeles street as spectators watch.
More

The World in Time
Lewis H. Lapham talks with Jim Holt, author of When Einstein Walked with Gödel: Excursions to the Edge of Thought. More