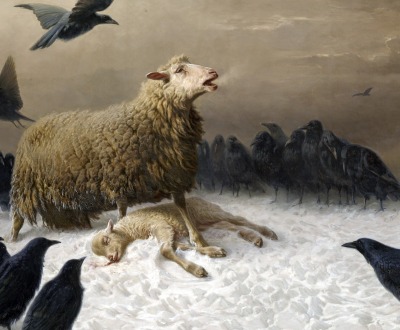 Anguish, by August Friedrich Albrecht Schenck, c. 1878. National Gallery of Victoria, Melbourne.
Animals
Volume VI, Number 2 | spring 2013
Miscellany
The first known "laboratory rat" was used in 1828 in an experiment about fasting. Guinea pigs have been put to scientific use since the 1780s, when Antoine-Laurent Lavoisier measured their heat production. The first recorded usage of guinea pig to liken a person or a thing to a test subject was in 1891, by George Bernard Shaw in his book The Quintessence of Ibsenism.
Cows are among the gentlest of breathing creatures; none show more passionate tenderness to their young when deprived of them—and, in short, I am not ashamed to profess a deep love for these quiet creatures.
—Thomas De Quincey, 1821
Lapham'sDaily
Stay Updated Subscribe to the LQ Newsletter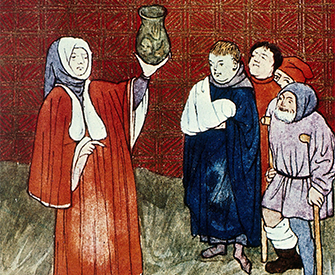 Roundtable
Whether the problem was an arrowhead, a beating, or being visible, Middle English manuscripts from the fifteenth century offered solutions. More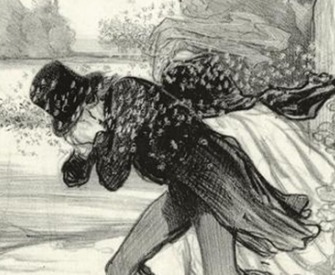 DÉjÀ Vu
2018:
The NYPD beekeeper vacuums up a swarm of bees on a hot dog stand in Times Square.
1906:
Bees take over a Los Angeles street as spectators watch.
More

The World in Time
Lewis H. Lapham talks with Jim Holt, author of When Einstein Walked with Gödel: Excursions to the Edge of Thought. More