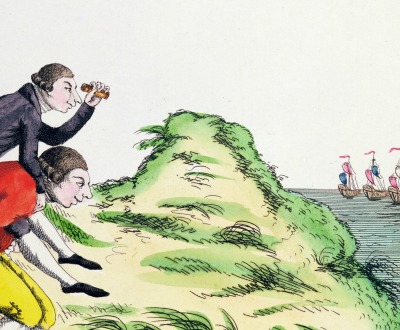 William Pitt the Younger riding on the back of George III while surveying the French squadron, 1803. © Musee de la Ville de Paris, Musee Carnavalet, Paris / Bridgeman Images.
Spies
Volume IX, Number 1 | winter 2016
Miscellany
Charles d'Éon de Beaumont went to Russia in 1755 as a secret correspondent of French king Louis XV. Disguised as a woman, he obtained an appointment as reader to a Romanov empress; he returned for a mission the next year dressed as a man. By the 1770s speculation about his gender reached such fervor that odds were quoted by London brokers. An 1810 postmortem finally confirmed that he was anatomically male; Marie Cole, his companion of fourteen years, reportedly "did not recover from the shock for many hours."
Pop lyricists share their surveillance concerns
View
If you read somebody's diary, you get what you deserve.
- David Sedaris, 2004
Lapham'sDaily
Stay Updated Subscribe to the LQ Newsletter

Roundtable
In 1921 Isadora Duncan journeys to the Soviet Union in search of a more meaningful career. More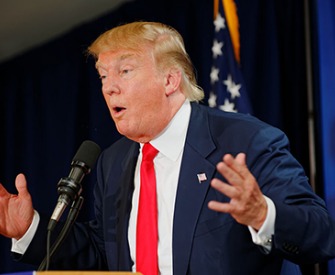 DÉjÀ Vu
2017:
The Trump administration lies about terrorist attacks.
c. 1517:
Machiavelli assures "fraud is fair in war."
More
LQ Podcast
Lewis Lapham talks to John Micklethwait about rethinking the machinery of the state in the twenty-first century. More