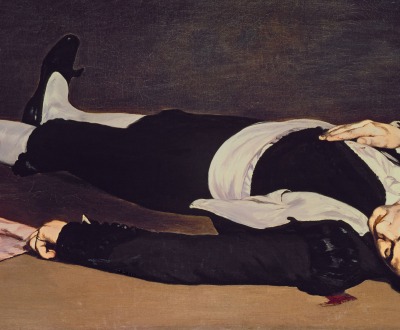 The Dead Toreador, by Édouard Manet, c. 1864. National Gallery of Art, Washington D.C.
Death
Volume VI, Number 4 | fall 2013
Miscellany
Admiral Horatio Nelson was shot on the deck of the HMS Victory by a French sniper during the Battle of Trafalgar. "I do believe they have done it at last," Nelson told his flag captain. "My backbone is shot through." On that day, October 21, 1805, the English fleet had taken fifteen enemy ships. A state funeral was held for him in London on January 8, his body having been preserved for nearly two months in a cask of brandy aboard the ship.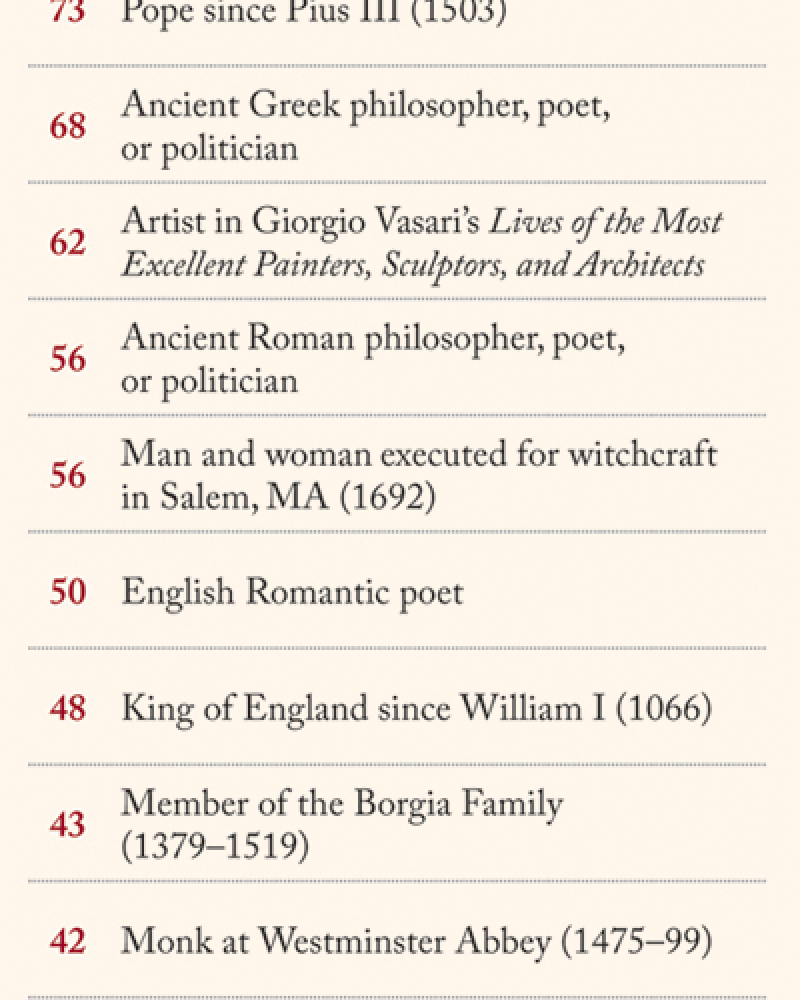 Will you live longer than a Founding Father or a wife of Henry VIII?
View
When a man dies, and his kin are glad of it, they say, "He is better off."
- Edgar Watson Howe, 1911
Lapham'sDaily
Stay Updated Subscribe to the LQ Newsletter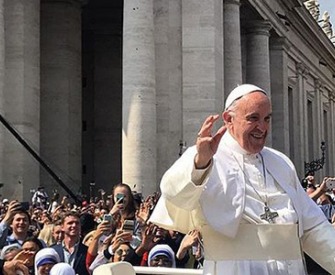 DÉjÀ Vu
2017:
The Vatican forbids gluten-free communion.
1052:
Leavened or unleavened? Saint Peter Damian says he doesn't care.
More
LQ Podcast
The life and thought of Niccolò Machiavelli has been badly misunderstood. Far from his usual depiction as a politically amoral henchman, Machiavelli was in fact a prescient critic of princely power and religious zealotry. More